Better Louisiana
---
Louisiana is in the midst of an economic boom! Specifically, Louisiana has 75,000 jobs that currently need to be filled, more than 34,000 jobs that must be filled by the end of this year, and over 32,000 additional jobs to fill by the end of 2016 (source LA Economic Outlook 2015-2016). Economists have also predicted that in 2015 Louisiana will have more than 2,000,000 non-farm employees for the first time in its history (source: Louisiana Economic Outlook 2015-2016).
Louisiana Non-Farm Employment Forecast 2015-2016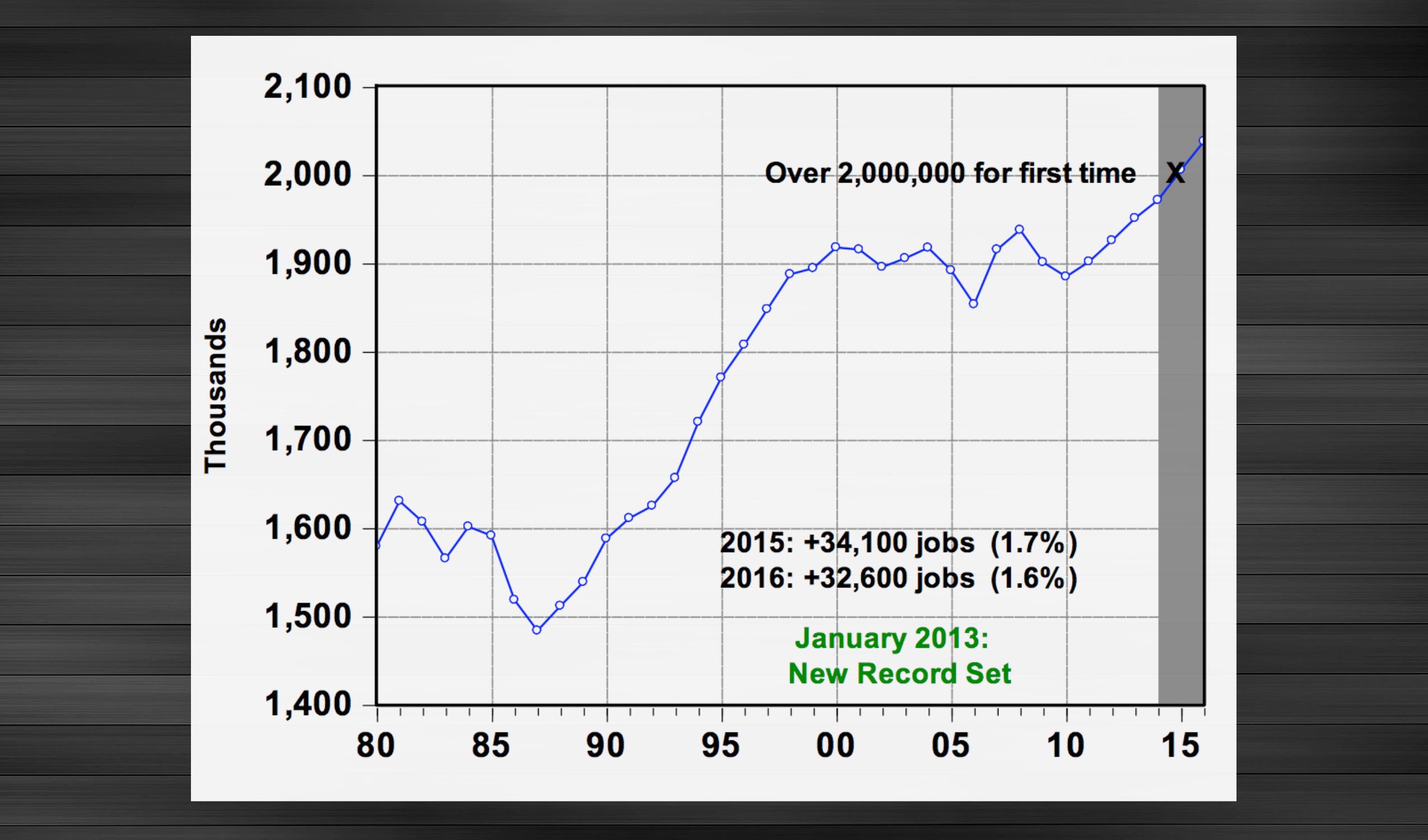 Source: LA Economic Outlook: 2015 and 2016
Workforce needs can only be met through education. Our institutions must produce more graduates to fill the current and future jobs in this state. Given the current level of funding, Louisiana institutions will not be able to meet the projected workforce needs. Our institutions must have significant and sustainable levels of funding to provide high-quality programs in high-demand fields to fuel this economy.
In spite of more than $700M in budget cuts, our institutions have maximized efficiencies, enhanced partnerships, and enrolled more students. But our focus cannot simply be on enrolling students, we must graduate more students who are qualified to meet the state's future workforce and innovation needs.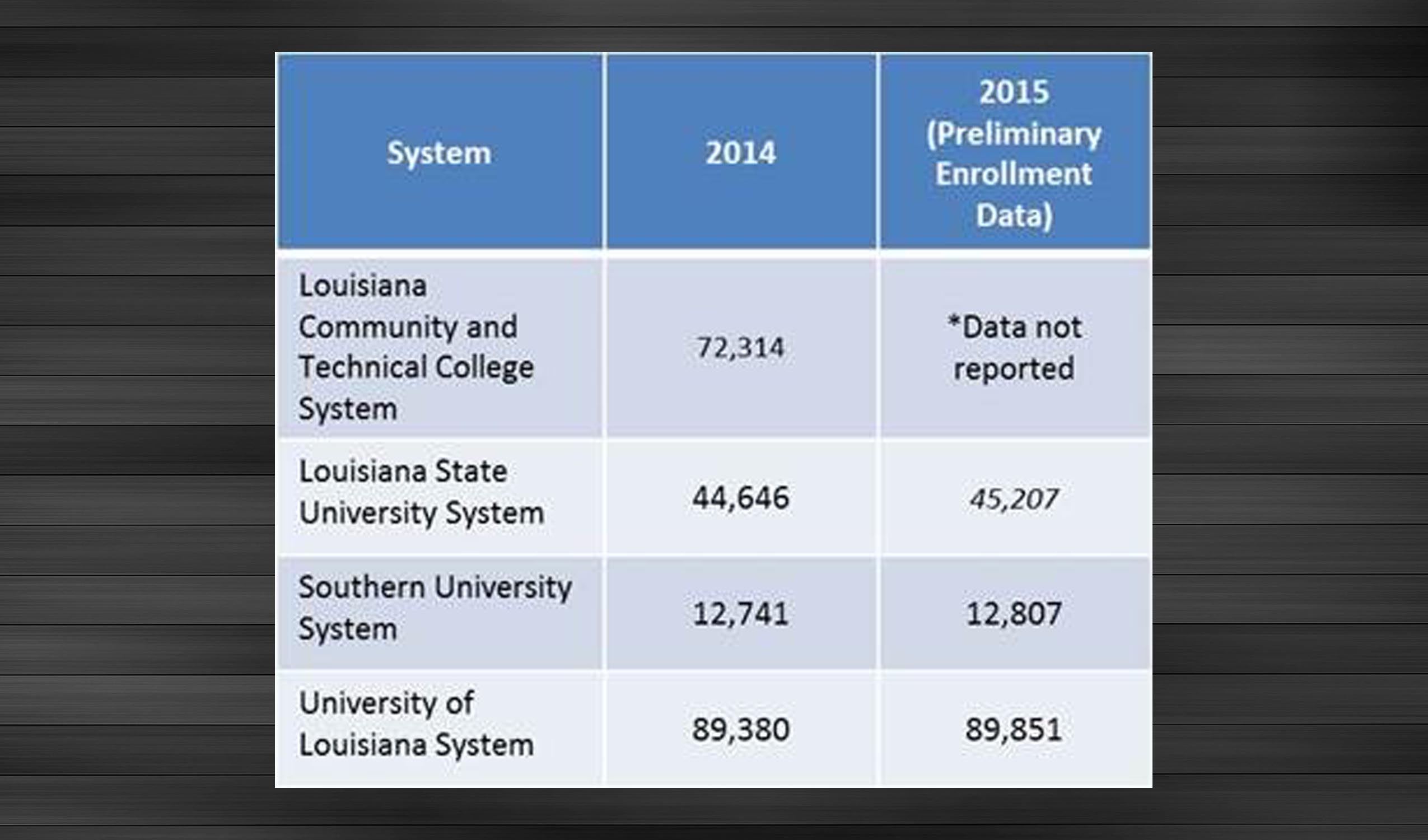 Louisiana Higher Education Preliminary Enrollment
Louisiana higher education must have additional funding to target programs which lead to high-demand jobs, produce additional graduates to meet workforce needs, and stimulate the economy by both attracting and retaining business and industry.