The Facts
Louisiana higher education is a major driver in economic development. Without the promise of a skilled pool of qualified applicants, business and industry will be reluctant to settle in Louisiana.
Occupational Forecast Summary Louisiana Employment Projected Growth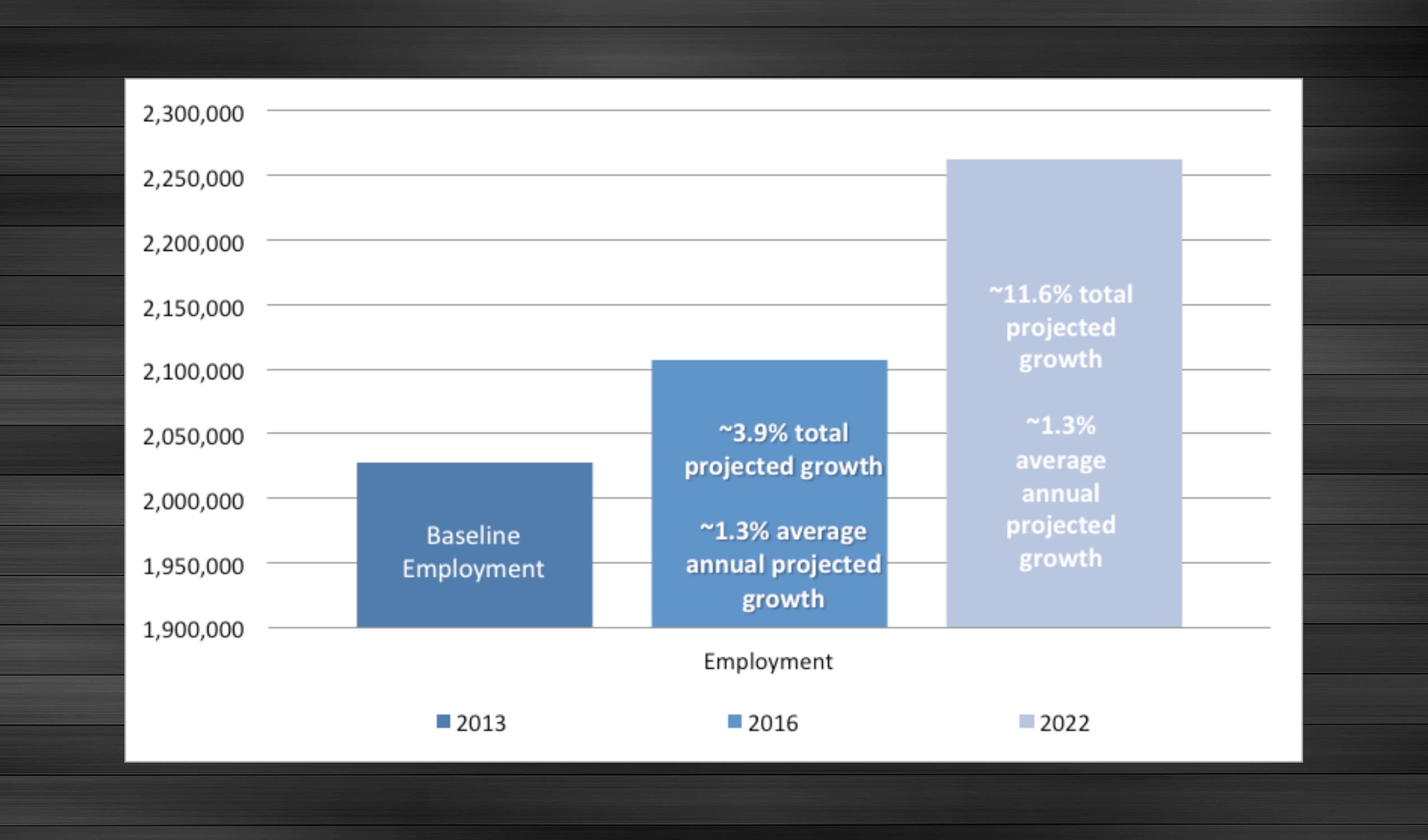 Source: LWCC -June 2015 WIC Update Employment Forecasts by Occupation and Industry
By 2018, 60% of jobs in the United States and 51% of jobs in Louisiana will require postsecondary credential.
Graduates who have degrees earn higher wages than those who do not. Higher wages produce higher taxable incomes which will stimulate the economy
We must increase the level of investment in Louisiana Higher Education in order to produce the graduates who will fill the workforce. Currently, Louisiana has experienced the most dramatic decline in educational appropriations per full time equivalent enrollment (FTE).
Educational Appropriations PER FTE Percent Change by State Fiscal 2009- 2014