The Plan

Louisiana higher education is at a critical juncture. With unprecedented economic growth in our state, higher education MUST produce the graduates to meet the workforce needs- and we have a plan!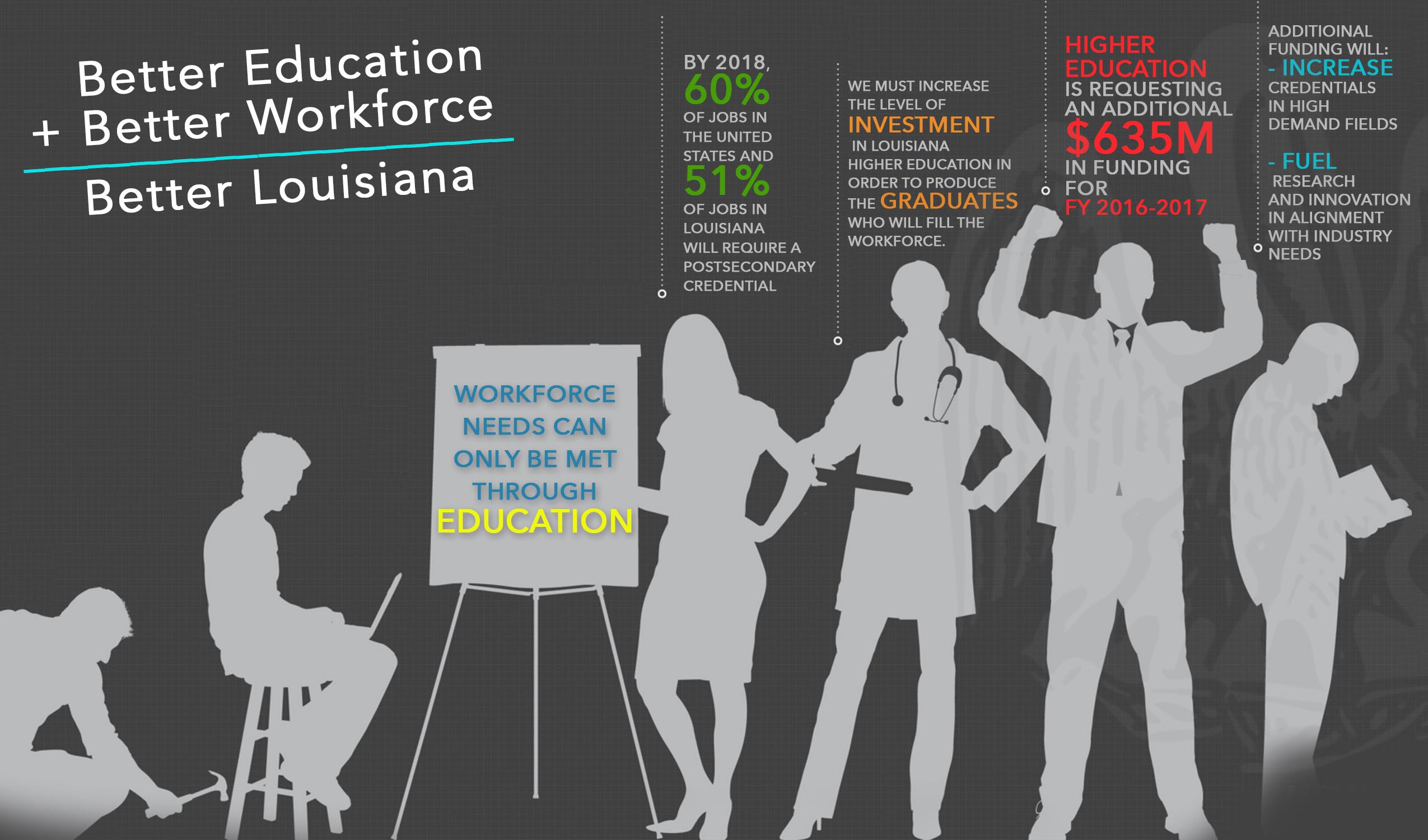 Board of Regents and the higher education community will work with the new governor and legislative branches to obtain increased funding for higher education.
FY 2016-2017 Higher Education is requesting an additional $635M in outcomes funding. This amount will be allocated to institutions based on outcomes and growth in graduates to meet the state's workforce needs.
Development and execution of an enhanced Master Plan which incorporates aspirational goals and the vision for higher education.



Better align higher education programs to high demand job openings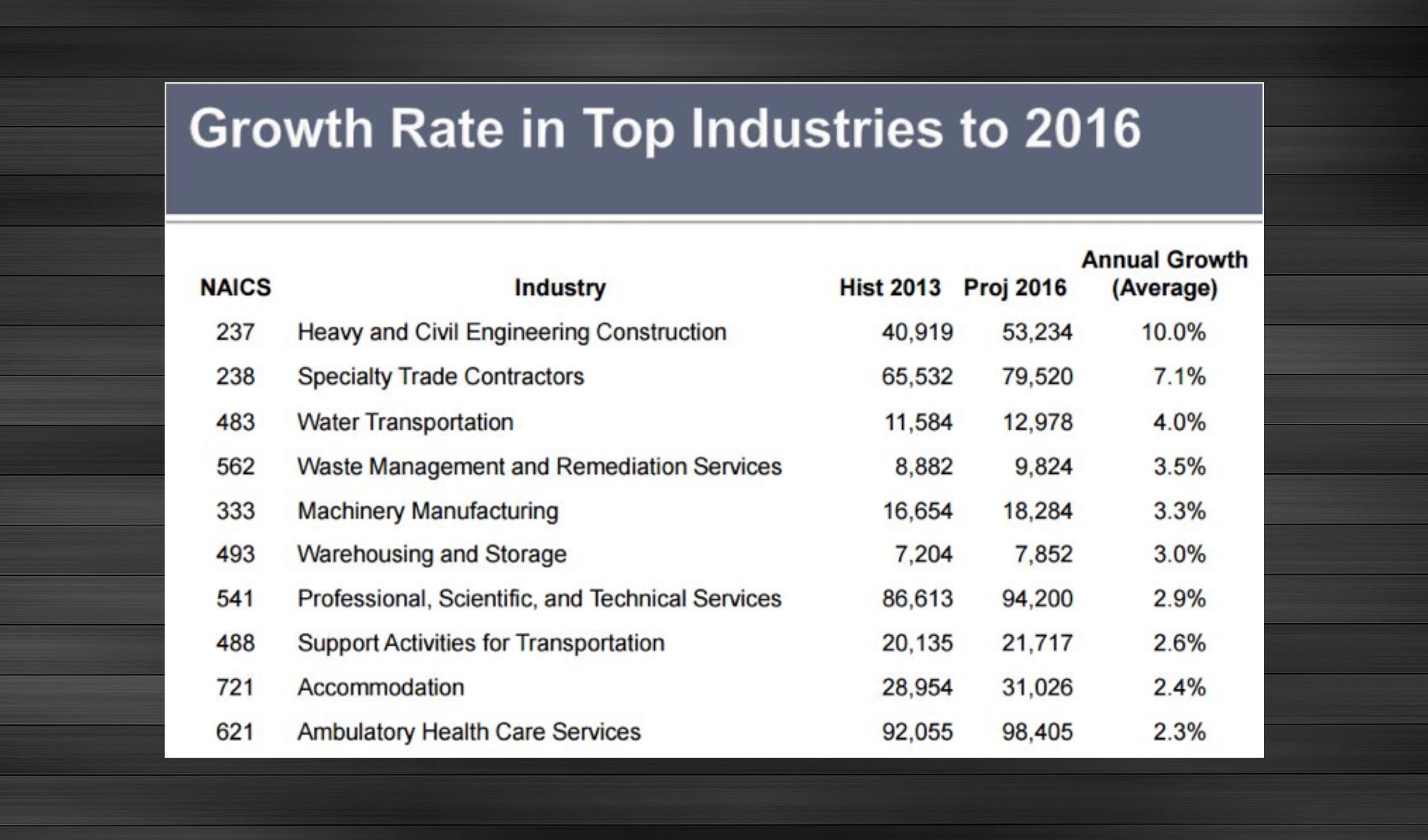 Source: LWCC -June 2015 WIC Update Employment Forecasts by Occupation and Industry
New funding model for higher education which incentivizes institutional performance, provides clarity, and fosters accountability to students, parents, and taxpayers.