TOPS Summer 2017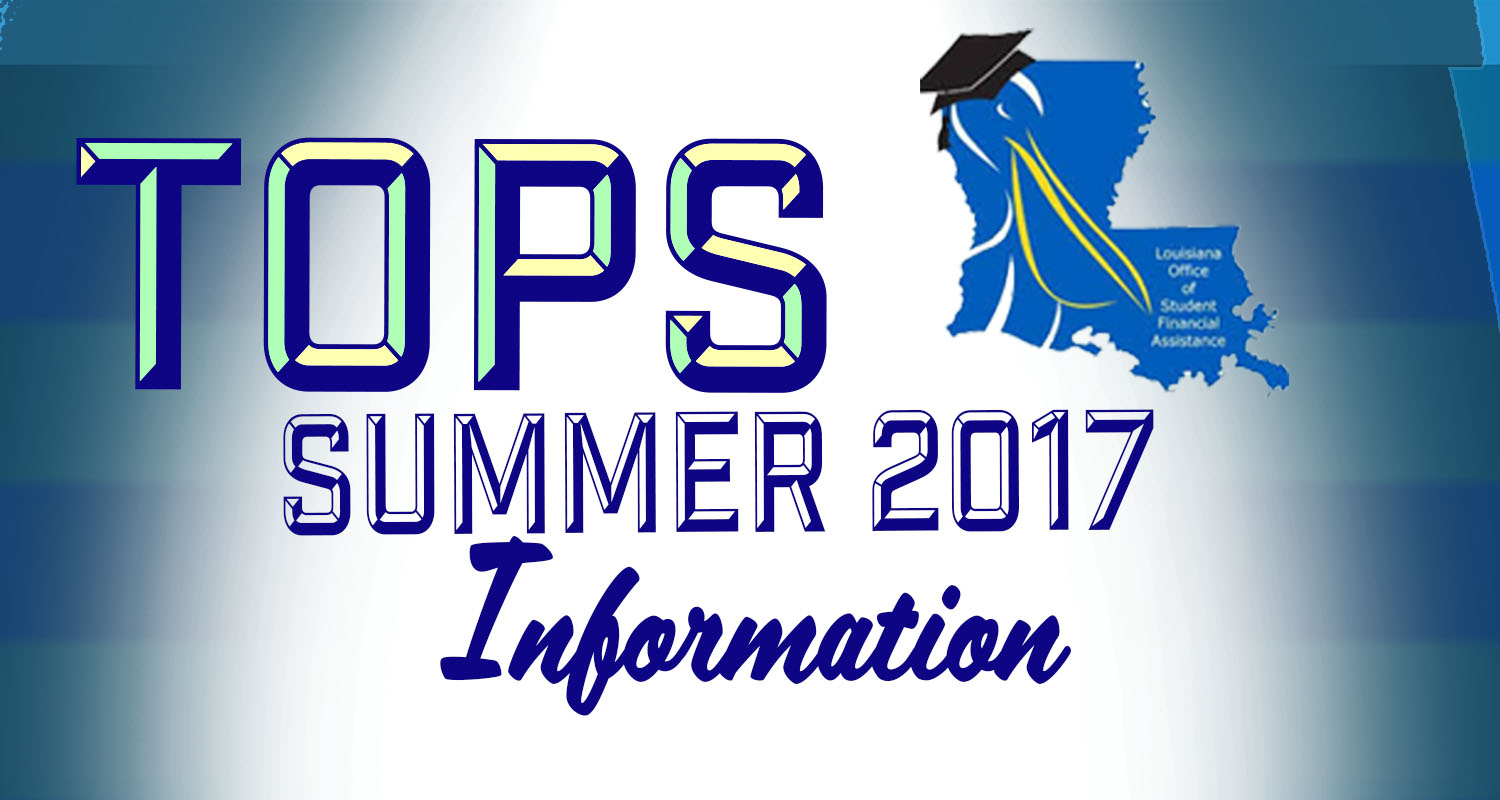 LOSFA, a program under the Board of Regents, has sufficient funding to pay TOPS awards for the Summer 2017 session/term.
TOPS Opportunity, Performance and Honors eligible students should apply here.
TOPS Tech students and students enrolled in a Proprietary or Cosmetology school--normal eligibility requirements apply.
Questions? Email custserv@la.gov.